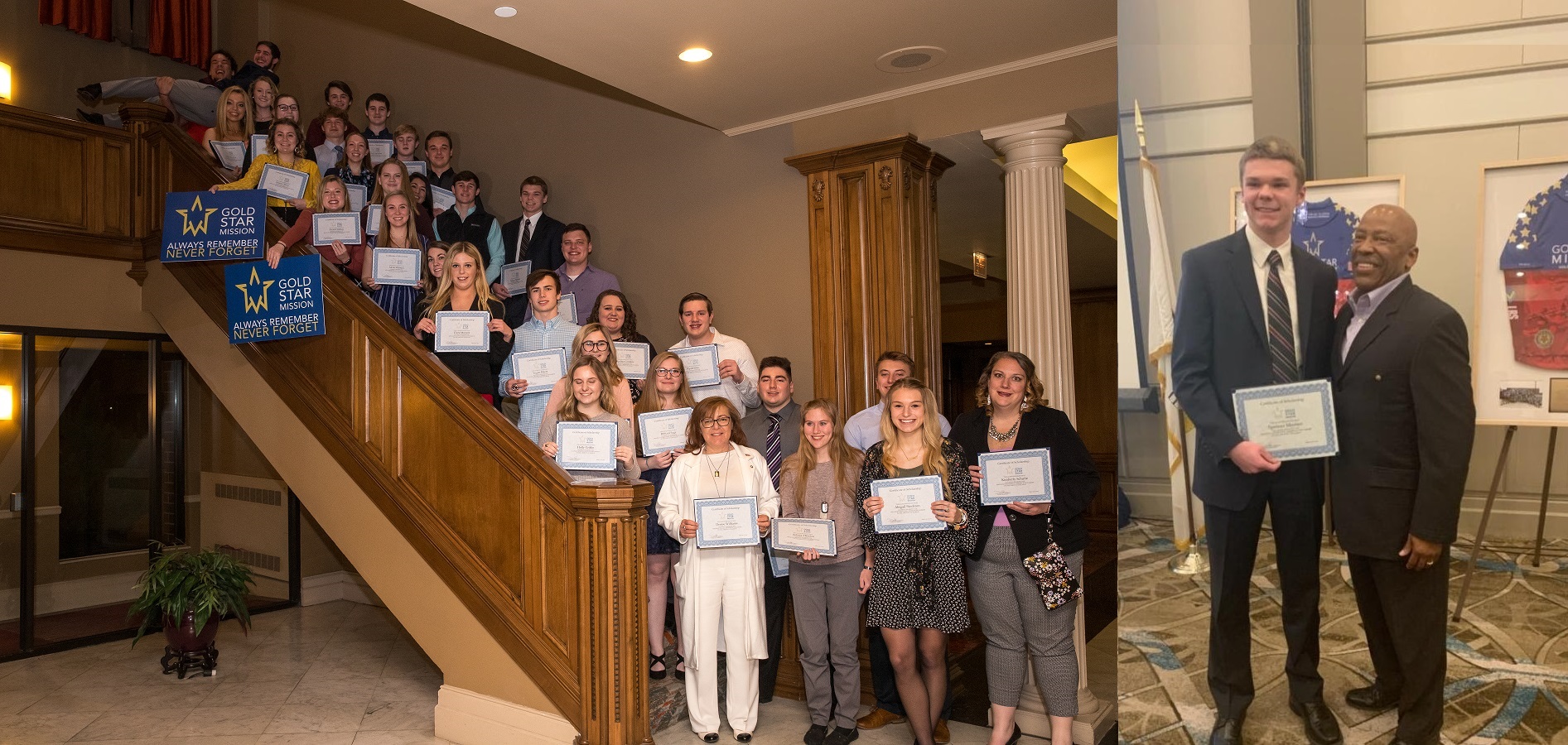 The Gold Star Mission seeks to honor and support Gold Star Families by preserving the memory of our Fallen Heroes through service to others. In 2017, we began offering scholarships to those who exemplify selfless service, thus honoring our Fallen Heroes.
Scholarship Information
Award Amount: $1,000
Application Deadline: February 1, 2022










Scholarships can be used to subsidize the costs of tuition, school books, fees, on-campus room and board, approved educational tutoring, and other educational expenses deemed appropriate by the student's school and approved by the GSM scholarship committee.
The Gold Star Mission is proud to offer scholarships to ALL who are seeking higher education, whether it be an undergraduate degree, a certificate, or a trades/technical certification.
To apply for a Gold Star Mission Educational Scholarship, applicants must be a high school senior at the time of application, have either a high school diploma or GED, or be currently enrolled in an accredited college or certificate granting institution (such as vocational school).
For consideration, submit a COMPLETE application packet to the Gold Star Mission at
[email protected]
Complete applications must include the following:
A cover letter

Applicants should use the cover letter to highlight areas of special emphasis in the application, such as being a member of Gold Star Family; community service/volunteerism; connection to the military or a veteran; connection to a Fallen Service Member; etc.

A completed Scholarship Application (found Here)
Two (2) letters of recommendations (from non-family member);
An official copy of the applicant's transcripts;
A letter of acceptance from a college, university, trade or technical school.
In addition, applicants are encouraged to include the OPTIONAL demographic questionnaire with their application, to help The Gold Star Mission assess the educational scholarship program. The OPTIONAL demographic questionnaire is not required.
OUR MISSION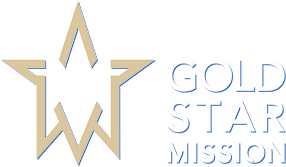 The Gold Star Mission is a nonprofit organization that Honors and Supports Gold Star Families by preserving the memory of our Fallen Heroes through service to others in need.
INFO
ALWAYS REMEMBER! NEVER FORGET!